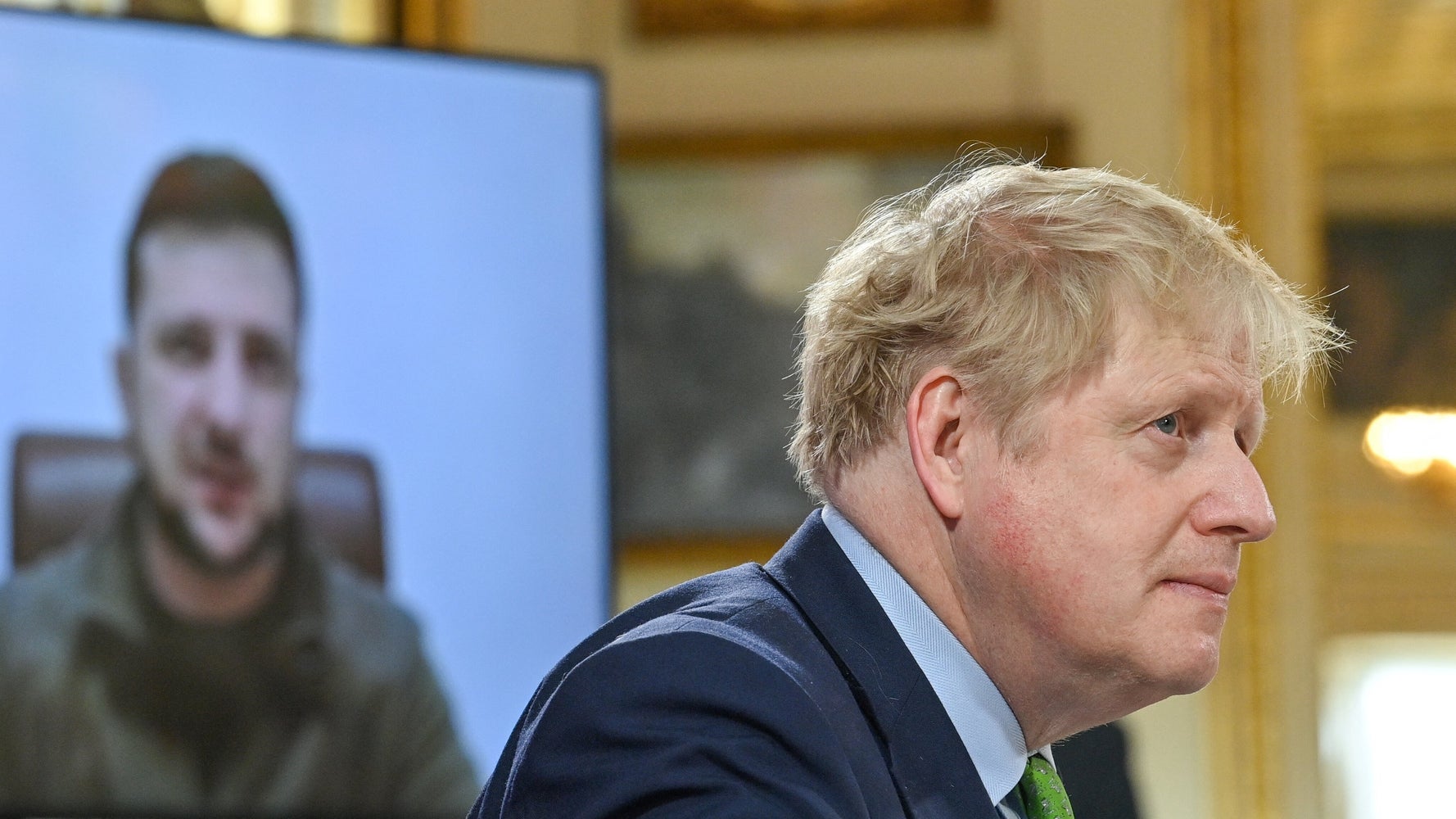 Boris Johnson praises Ukraine's 'brave' armed forces for pushing back Russian army
Boris Johnson has praised the courage of Ukraine's armed forces in pushing back the Russian army from previously occupied areas.
In his recent phone call with Ukrainian President Volodymyr Zelenskyy, the prime minister promised to provide his country with more military support.
However, he also recognized the "major challenges that remain and the immense suffering inflicted on civilians".
The talks came amid images of the death and destruction inflicted by Russian forces since invading Ukraine in late February.
There were multiple reports of men, women and children being tied up and murdered by retreating Russian troops, while images showed bombed and destroyed civilian areas.
Meanwhile the Department of Defense said the Russian Navy was likely responsible for the mines in the Black Sea, which posed "a serious threat to maritime activity" in the region.
After the phone call between Johnson and Zelenskyy, a The Downing Street spokesman said: [The prime minister] congratulated the brave armed forces of Ukraine on successfully repelling the invading Russian army in a number of areas, while recognizing the enormous challenges that remain and the immense suffering inflicted on the civilian population.
"The prime minister updated President Zelenskyy on the progress made at the 35-nation UK military donors conference last week and pledged to continue to increase defense support.
"President Zelenskyy underlined the urgency of Ukraine's struggle for survival as a free and democratic nation and the importance of international assistance."
The spokesman added: "Both leaders agreed that as long as Russian troops remain on Ukrainian territory, it is important to further tighten sanctions to increase economic pressure on Putin's war machine.
"They have committed to staying in close contact and speaking to each other again in the coming days."