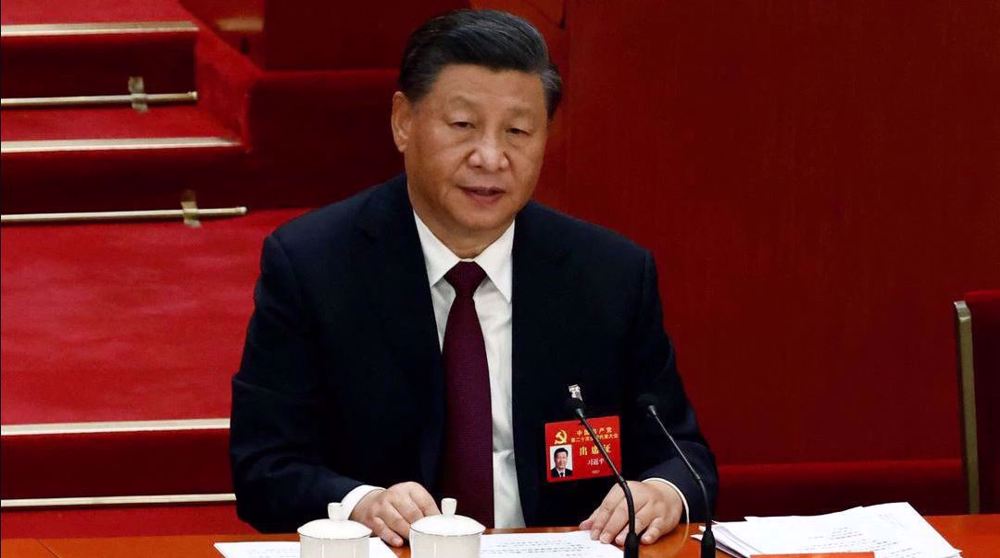 China's Xi calls for the country's military to be transformed into a world-class force by 2027
Chinese President Xi Jinping has urged the country's armed forces to focus on targets set by the ruling party's Central Committee to be achieved by 2027, the year marking the centenary of the country's People's Liberation Army.
Xi, the general secretary of the Communist Party of China (CPC) Central Committee, reiterated before military officers on Monday his call for the military to remain focused on the goals set by the party until 2027, the centenary year of the founding of the People's Liberation Army.
Monday's meeting was the first of its kind since the CCP concluded its 20th National Congress on Saturday.
During the congress, Xi stressed that completing China's military missions by 2027 and transforming the country's military into a world-class military force are strategic prerequisites for transforming China into a modernized, socialist nation.
"Achieving these goals is the key mission for China's armed forces over the next five years, and they must spare no effort to achieve these goals by 2027," the state-run China Daily quoted Xi as saying on Monday.
He stressed that commanders, officers and soldiers should work and train hard to fulfill their duties in order to help achieve the Centennial Goals.
On Saturday, China's ruling party concluded its week-long gathering at the National Congress by approving changes to its charter and reaffirming Xi's "core" leadership.
The meeting, attended by some 2,300 delegates, ended in the Great Hall of the People as the Chinese Communist Party unanimously passed a resolution on changes, securing Xi a historic third term as the country's leader for another five years.
The changes also allowed the incumbent Chinese president to appoint new allies and introduce a new central committee of around 200 senior party officials that would pave the way for the ouster of a number of officials as part of Xi's anti-corruption campaign.
Xi, who was unveiled as the ruling party's general secretary on Sunday, is expected to enter a third term as China's president to be announced during the government's annual term in March.