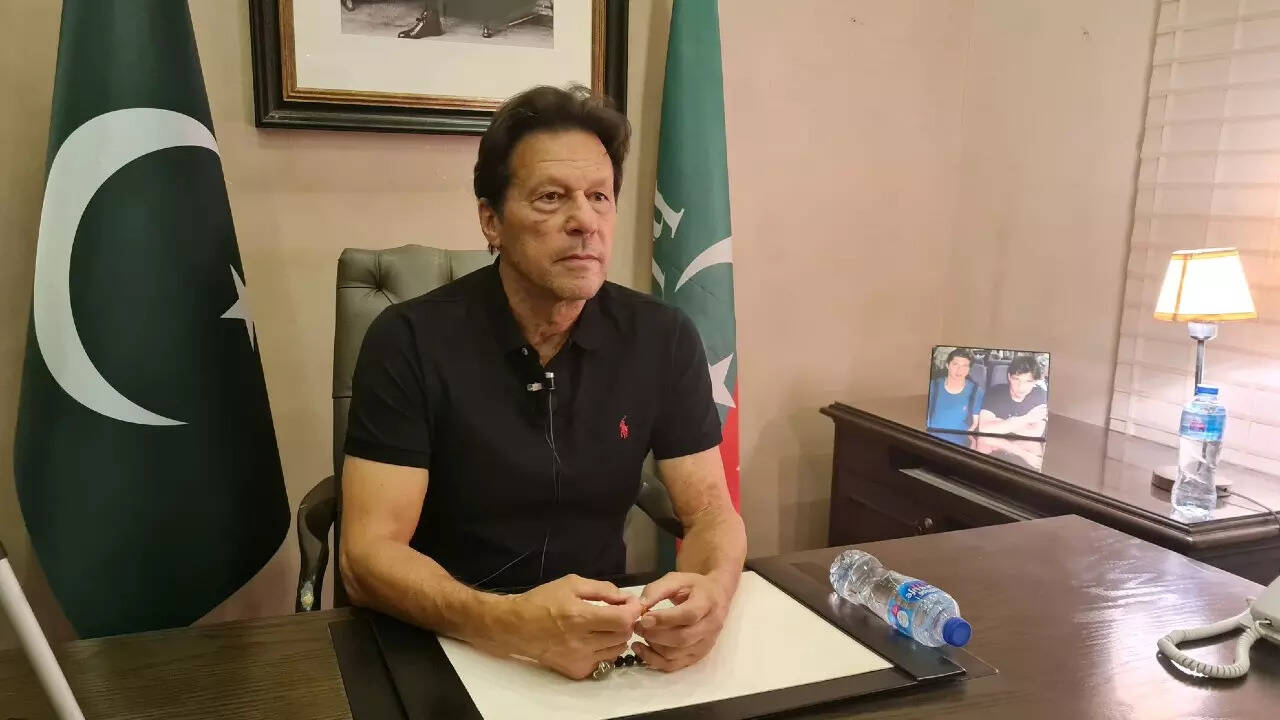 In a veiled attack, the former prime minister blames the army chief for the ouster
Lahore: Pakistan Chief of Tehreek-e-Insaaf (PTI). Imran Khanwho was recently ousted as prime minister after a no-confidence vote, has launched a veiled attack on the country's powerful army chief, General Qamar Javed Bajwa. The former Pakistani prime minister claimed the reason for his unceremonious ouster was the role played by "some elements" in the powerful establishment who engaged in "bad practices". However, he added that an entire institution does not go bad because some act.
It has been reported in Pakistani and global media that Khan is said to have lost army support after initially opposing the appointment of the head of the Inter-Services Intelligence Agency. While Khan eventually had to approve the candidate, initial opposition meant his ties to the army soured.
Speaking to party staff via Twitter on Wednesday night, Khan said: "There are people in institutions too. If one or two people get it wrong, the whole institution is not responsible. When one person (in an apparent reference to Army Chief Gen Bajwa) makes a mistake, it doesn't mean the entire institution is to blame."
Earlier, Fawad Chaudhry, information minister in Imran Khan's government, told a news channel that relations between the army and the ruling PTI government had been strained for months. "We tried our best, including myself, to clear up misunderstandings with the establishment, but couldn't achieve it," he explained.
Similar news
Pakistan's army chief Gen Bajwa to retire on time: ISPR DG puts speculation aside
'I wasn't dangerous in power, I am now': Imran Khan roars; Condemns Shehbaaz Sharif's 'imported government'
Last night, Khan asked his supporters to reach Minar-i-Pakistan in Lahore today to ensure it will be the largest rally ever in Pakistan's history.
Khan said not all institutions should be held responsible for corruption, but some "elements indulge in bad practices".
He also praised the army, saying, "Pakistan needs the armed forces more than Imran Khan. Had the strong army not been here, Pakistan might have been cut in three."
At this point it should be noted that the Pakistan Army has been in power in the coup-prone country for more than half of his more than 73 years. Even when a civilian government is in power, the army exercises considerable power and control over security and foreign policy issues.
Khan, 69, was replaced by the Pakistan Muslim League-Nawaz (PML-N). Shehbaz Sharif as prime minister.