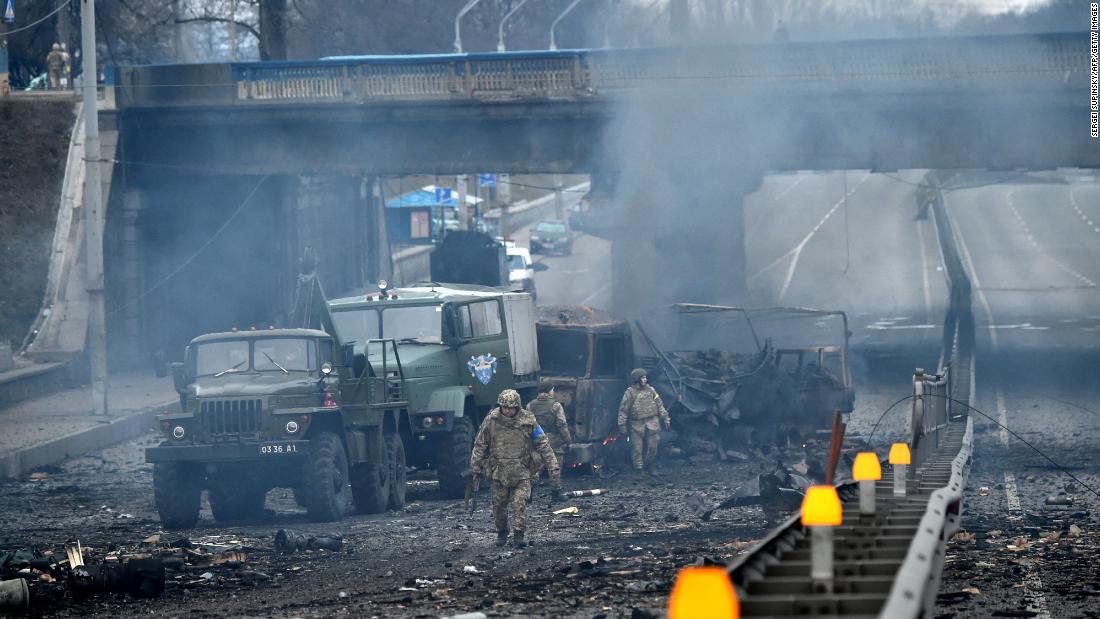 Live updates: Russia invades Ukraine
Germany will build two liquefied natural gas (LNG) terminals, Chancellor Olaf Scholz said on Sunday, pledging to do more to protect Germany's energy supply and reduce its dependence on Russian gas.
"We have to do more to secure our country's energy supply," said Scholz, adding, "and not to make ourselves dependent on certain energy suppliers."
Germany is Russia's largest gas customer. CNN previously reported that Europe depends on Russia for around 35% of its natural gas, and Germany for over 50%. Faced with the risk of a supply disruption following the Russian attack on Ukraine, Germany, along with other European countries, has sought to increase LNG imports.
Earlier this week, Germany halted certification of the Nord Stream 2 gas pipeline, which could deliver 55 billion cubic meters of gas per year.
According to the Chancellor, the two LNG terminals can also trade in green hydropower.
"The events of the last few days and weeks have shown us that a future-oriented energy policy is crucial for our climate and our economy, but also for our security and that we must therefore give renewable energies more and more impetus, so much the better," he said.
Scholz also announced that because of high energy prices, which have been pushed up by "Putin's war," the government has approved a package to "soften energy payments for pensioners" and "provide grants to low-income families."