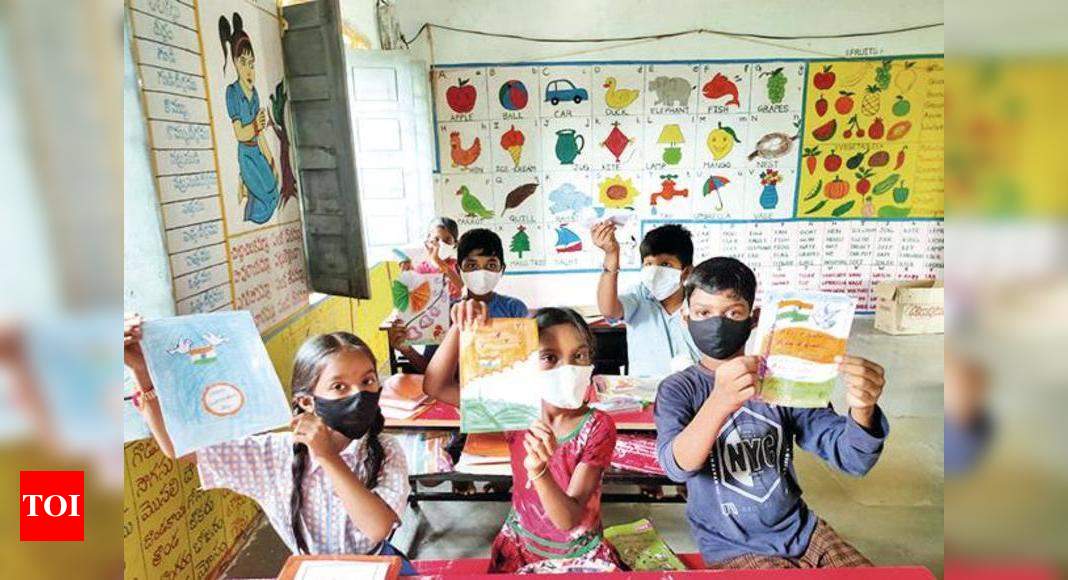 Maharashtra: This Daan Utsav, pin wishes for the armed forces on cards | News from Mumbai
This rangoli consists of 36 points, but they are invisible, "reads the Hindi text on a yellow page with a rangoli drawn with a pen. "Similarly, India's soldiers are not visible, but they protect us and, like these rangoli, fill our lives with color."
This handmade analogy by the 12-year-old Hinkle Idnani from Ulhasnagar is one of the almost 1-lakh greeting cards for the Indian
armed forces
that have so far reached collection centers of the Making A Difference (MAD) Foundation.
As part of #DaanUtsav, the MAD Foundation is running a campaign this year called "Vande Mataram Diwali 2021: Desh Videsh Se Sainiko Ko Sandesh". "The idea of ​​the initiative is to encourage individuals, schools, NGOs and organizations in every state in India to share their emotions and desires for the
armed forces
in the light of the 75th," said Haresh Shah, founder of the NGO.
"We also want to reach out to Indians living abroad," said Shah, a math professor, adding that he would like to receive exactly 7.5 lakh greeting cards by the end of #DaanUtsav October 15. Why 7.5 lakh? That number would mark India's 75th year of independence, he said.
The conditions of participation are simple. Before October 15th, prepare a handmade Diwali greeting card with your Diwali wishes and personal gratitude and send it to the MAD Foundation, which has 25 collection centers in Mumbai. Participants can even upload pictures of their handmade greeting card online. "In return, every greeting card sender receives an electronic certificate confirming their efforts," said Shah.
In addition to Indians in the USA, Canada, Australia, Kenya and Great Britain, 270 institutes in the country, including NGOs, schools and universities such as IIM-Ahmedabad and IIM-Bangalore, have worked with the initiative to date.
From an LED powered shoebox that lights up the words "Happy Diwali" when you connect the wires, to a card with folded crepe paper in the colors of the Indian flag, her handcrafted posts have impressed Shah with their creative diversity.
"We are happy that we can initiate this creative thought process in children," said Shah, quoting students from a school in UPs Lalitpur who pooled their pocket money to buy raw materials for the cards. A greeting card sent by a visually impaired girl was included in this lot. It touched the motivational speaker in Shah: "Nothing can prevent you from expressing your feelings for the armed forces."
To participate, send your greeting cards to Making A Difference Foundation, 9A 1st Floor Vimal Udyog Bhavan, Taikalwadi Road, Matunga West, Mumbai – 400016. For more information, write to
[email protected]
or call 9833138994