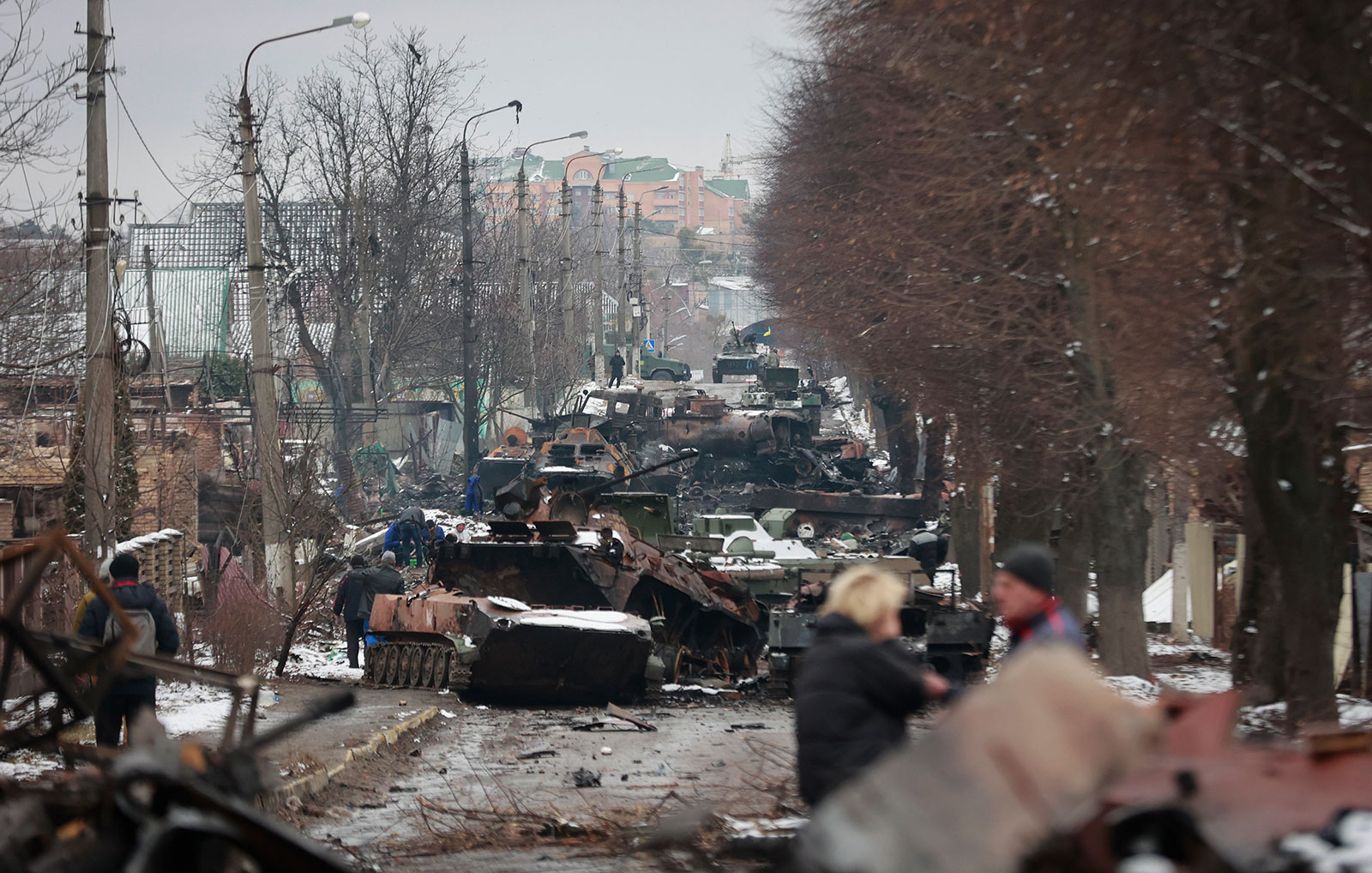 Russian Defense Ministry admits military casualties in Ukraine, according to state media briefing
Russia has made "more than 450 missile launches" since the start of its invasion of Ukraine, a senior US defense official told reporters on Wednesday.
The missiles being launched include "all stripes and sizes," the official said, including "short-range, medium-range, surface-to-air missiles, cruise missiles."
Airspace over Ukraine also remains a matter of dispute, the official added.
"Ukraine's air and anti-missile defense capabilities remain intact and operational, but so do the Russians," the official said.
According to a senior defense official, there have been no "significant changes on the ground" in Ukraine since yesterday, with the US estimating that Russia has moved 82% of its available combat capability deployed outside of Ukraine into the country, just a small increase the 80% that the US estimated yesterday.
And although there has been "no significant movement" of Russian forces advancing on Kyiv since yesterday, according to the official, Russia has beefed up its "missiles and artillery aimed at the city," including targeting infrastructure in the city.
The official similarly said that while Russian forces are attacking Cherniv and Kharkiv, there has been "no significant movement by the Russians to take either" as Russian forces are "stalled" outside of those cities.
However, according to the official, Russian forces have made greater advances in the south, although the US considers the city of Kherson "disputed" despite Russian claims that they have taken control of the city.
The official said that although Russia has not taken any action against Mariupol, there are "preliminary indications" that Russian forces would attempt to attack the city from the Donetsk region, with an attack on the city likely to come from multiple directions.