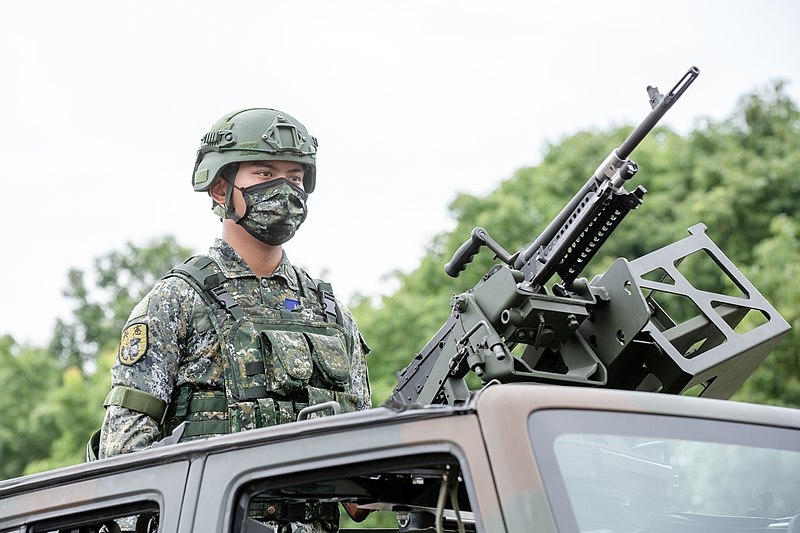 South China Sea: Taiwan conducts military exercises against Chinese simulations
[ad_1]
Tensions between China and Taiwan in the South China Sea remain high, with the possibility of widespread conflict. Taiwan's military recently conducted exercises against Chinese simulated fighter jets.
the recent military exercises by Taiwanese Armed Forces should highlight Taiwan's military readiness before the New Year holiday end of the month. This is also due to the fact that Chinese fighter jets repeatedly penetrate the Taiwanese airspace. China's People's Liberation Army has also conducted military exercises near the Taiwan-controlled Pratas Islands in the South China Sea.
"Given the very high frequency of communist planes arriving at our ADIZ, the pilots in our squadron are very experienced and have handled almost all types of their planes," said Taiwanese Major Hsiang-sheng.
China has claimed Taiwan as part of its territory and launched a pressure campaign against the democratically ruled island nation. Taiwan has insisted on its autonomy and independence, which anger Beijing. The island nation is also an important ally of the western countries in the region.
It has also raised fears that Chinese President Xi Jinping might consider invading Taiwan to reunite Taiwan with the mainland. The members of the country alliance "Quad" – USA, Australia, Japan and India – are also under pressure to counter the increasing aggression of China in the region, especially against Taiwan.
Aside from Taiwan, China also claims sovereignty over much of the South China Sea, angering surrounding countries, which have their respective claims to the waters.
During her New Years address, the Taiwanese guide Tsai Ing-wen warned China against it Attempt of a "military adventure". Tsai said a military conflict was not a solution as it would only lead to economic instability in the region. Tsai said the island nation's stance has always been to never give in to pressure and to be careful when seeking assistance.
"We must remind the Beijing authorities not to misjudge the situation and to prevent the internal expansion of military adventures," said the Taiwanese head of state.
"The military is definitely not an option for resolving cross-strait disputes. Military conflicts would affect economic stability. Our two sides share responsibility for maintaining peace and stability in the region, "said Tsai.
[ad_2]