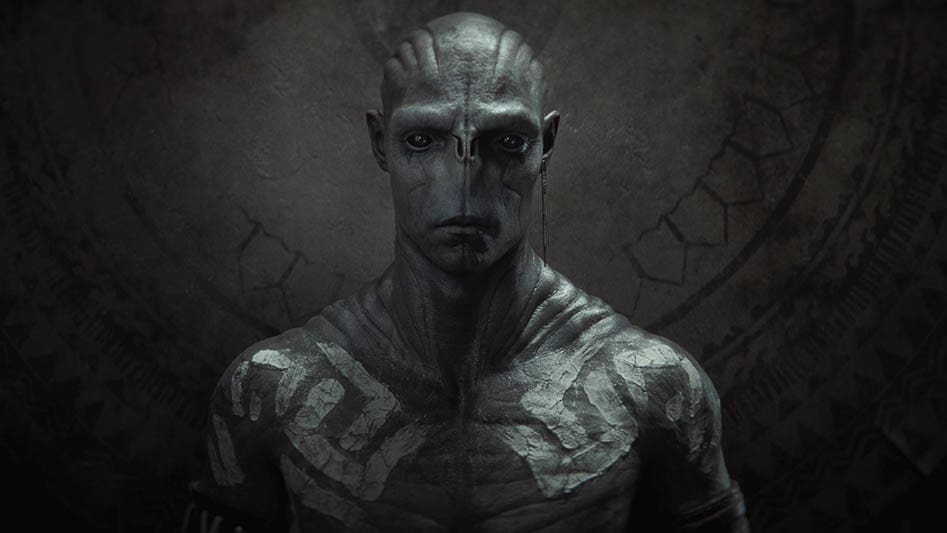 Star Wars Eclipse could introduce new species and conflicts
Star Wars: Eclipse is an upcoming narrative RPG from Quantic Dream, the French studio behind Detroit: Become Human and a number of other titles. It is her first game in the Star Wars universe.
New information about the characters and the setting of the game may have been revealed by an insider. However, don't expect the game to be out anytime soon as a release date could be years away. Very little is known about the title.
---
THE CENTRAL THESIS
Eclipse will contain a new empire called Zaraan
The game takes place 200 years before the Phantom Menance
A release may not come until 2027


---
That Sacred Symbols Podcast, which reportedly contains inside information on the game's development status and plot, talked about its history and development.
According to the podcast, the game focuses on a new empire led by a humanoid species known as Zaraan. We may see these grey-skinned humanoids in the Star Wars Eclipse trailer.
They are also an aggressive species. According to the podcast "It prides itself on political and military aggression, and much like elsewhere in Star Wars, there is little difference between men and women when it comes to roles and responsibilities." – Sacred Symbols
The main characters of the game could include a woman in her 30s named "Sarah" who is a member of this Zaraan race. She reportedly believes in the violence and chaotic nature of her species.
According to the podcast, Star Wars Eclipse is being written by studio head David Cage and Adam Williams.
Star Wars Eclipse was announced at the 2021 Game Awards.
Eclipse is set in the High Republic era, approximately 200 years before the events of The Phantom Menace film. Setting the game this far in the past could give Quantic Dream and Lucasfilm greater creative freedom when it comes to developing the game's world and story.
Eclipse is set around the time of the High Republic books and the upcoming Disney+ series The Acolyte.
However, don't expect Star Wars Eclipse to be out any time soon. According to insiders, the game may not be released until 2027. According to Sacred Symbols podcast host Colin Moriarty, the game is "Not really in production yet". Many things about the game could change, including the premise itself.
Quantic Dream is reportedly developing a fantasy RPG title before shipping Star Wars Eclipse. Quantic Dream is being acquired by Chinese tech giant Netease, which could provide the resources and money needed to develop both games.
If 2027 seems too far away, many studios are hard at work developing Star Wars games, including Respawn's Jedi: Survivor, which will be released in March. Ubisoft, EA, Skydance, Embracer, Respawn and possibly more and the development of Star Wars games for this decade.
Was this article helpful?
Thanks very much! Share your feedback with us. ⚡
How could we improve this post? Please help us. ✍