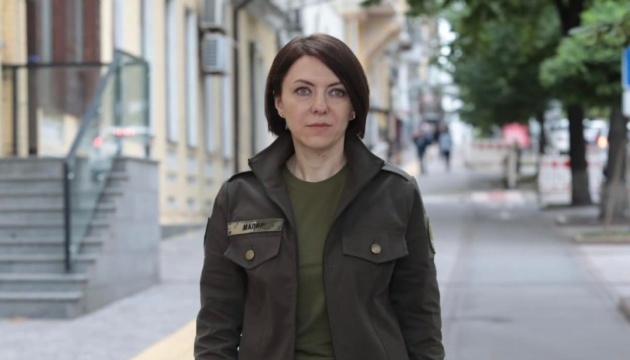 The Ministry of Defense asks Ukrainians not to name types of weapons that attack enemy targets
Information that does not seem very valuable to civilians is actually used by the enemy, so during the war it is not worth reporting on the consequences of shelling and the types of weapons used by Ukrainian defenders to hit enemy targets.
That's according to Deputy Secretary of Defense Hanna Maliar, who spoke via Facebook after a visit to the area of ​​responsibility of the South Task Force, reports Ukrinform.
"For civilians during the war, the most important rule of information is that the first to talk about military operations, their progress, consequences and results is our military. Information that may not seem valuable or obvious to civilians is actually being used by the enemy. For example, it is not necessary to name the types of weapons with which the armed forces hit enemy targets. We can discuss it when the General Staff has already discussed it," Maliar said.
The official also urged not to credit the forces with hitting the enemy's civilian targets.
Also read: Ukrainian defenders eliminate Wagner PMC group
"Our armed forces adhere to the rules and customs of war laid down in international law," emphasized the Deputy Minister.
As previously reported by Ukrinform, from February 24 to July 20, the defenders of Ukraine eliminated about 38,750 Russian invaders, including 200 in the past day alone.