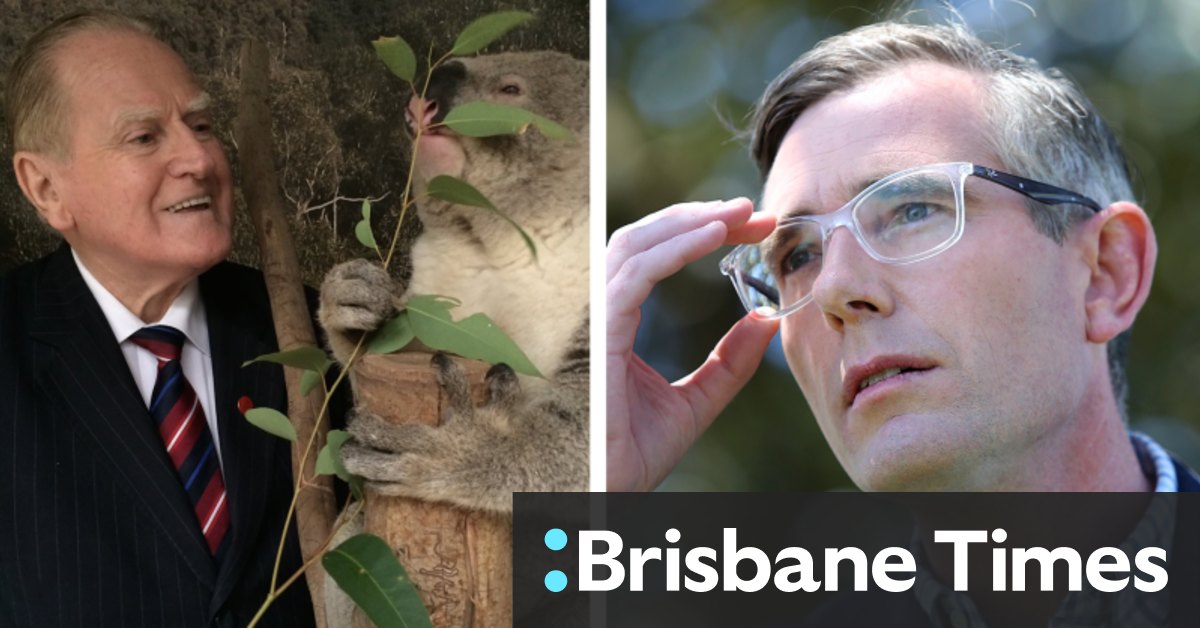 The NSW government faces defeat as MP Fred Nile refuses to back the bill
The NSW government is facing a humiliating defeat in the recent Koala Wars after Christian Democrat MP Fred Nile refused to back his Domestic Forestry Bill and guaranteed it would fail in Parliament.
In one of his final moves before leaving Parliament, the veteran MP has ruled out support for changes to local forest laws that would make it easier for landowners to remove trees.
The bill cannot pass the upper house without Nile's support, although it could also fail in the lower house because Nationals MP Geoff Provest told his party leader Paul Toole on Monday that he would not support the bill. Liberal MP Felicity Wilson has also ruled out supporting the bill.
In another blow, multimillionaire businessman and environmentalist Geoff Cousins, who led the high-profile campaign to stop the Gunns pulp mill in Tasmania during the 2007 federal election campaign, issued a stark warning to the NSW government, saying he would "do everything I can at." conduct a major campaign against the Perrottet government in the next elections", in response to the bill.
"I would compare the type of campaign I would run to the campaign at the Gunns pulp mill," said Cousins, a former adviser to John Howard. "If they want to take action, that's fine. But it would involve a major publicity campaign, and I would do anything to overthrow any government that proposed such legislation."
The Nationals introduced the bill to make it easier for landowners to clear private native forestry without dual permitting processes between state and local governments. However, Provest said no one in his Tweed constituency had ever raised it as an issue with him.
Critics of the bill have warned it could water down environmental regulations and destroy habitat for koalas, which are endangered in NSW.
After briefings with the government and environmentalists, Nile released a statement on Monday reiterating his opposition to the bill.
"I support local decisions made on local issues," Nile said. "Local communities should be empowered to make independent decisions about their local communities. I am very concerned that this bill will set a precedent that will roll back the role of local government in NSW."