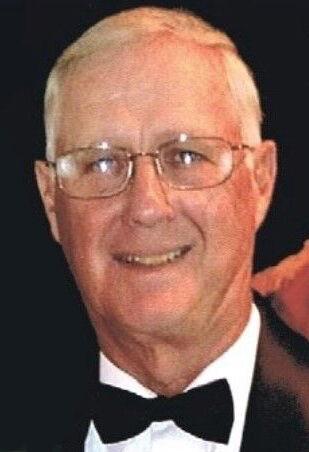 Veteran's voice: The war is over | Veterans
On July 8th, President Biden announced that our military mission in Afghanistan would end on August 31st. He then said: "The withdrawal will be safe and orderly, with the safety of our troops as a priority as they leave. And thanks to the way we managed our withdrawal, no one – US forces or any armed forces – was lost. "He also said it was" very unlikely "that the Taliban would soon" overrun everything and all Own land ".
Obviously, this was a false statement or failure of the Pentagon assessment, as the Taliban now control most of Afghanistan and as I write this article, Taliban fighters are invading the capital, Kabul, where the last of our American presence remains and we were forced to send 5,000 soldiers to evacuate them.
I hope and pray that everyone returns safe and sound, but I cannot forget the people of this country who are now under the terrible control of the Taliban over their lives.
I am not interested in politics and those who know me personally understand pretty well how much I hate politics and refuse to discuss it. But I take care of our veterans and their families. This retreat is so similar in essence to what I and my Vietnam War veterans faced in 1975 when we saw helicopters evacuating Americans at the top of the American embassy in Saigon.
It was an image and moment of humiliation that most of us will never forget, and one that resulted in severe post-traumatic stress disorder (PTSD) for the thousands who returned. This situation was made worse by the atmosphere of hatred we faced upon return while we needed support for our mental and physical health issues that America had not addressed for decades, which resulted in many suffering so badly that they committed suicide.
Those who served after September 11th should not be confronted with what we Vietnam War veterans faced.
According to the Pentagon and Brown University Costs of War Project, 2,448 American soldiers, 1,144 soldiers from NATO and other allied countries, 3,846 contractors, more than 47,000 Afghan civilians, and at least 66,000 Afghan military and police officers died during this 20-year war. These include over 801,000 people who died in the wars after September 11, 2001 as a result of direct violence, and many times more as a result of the aftermath of the war. Over 20,000 US soldiers were wounded in Afghanistan alone.
Stunning numbers. Unfortunately, there are other terrifying numbers as well.
I was amazed when I speak to veterans of the current war and learn how many missions they have been sent on. It is difficult to give you a specific number of years or months for each deployment, as the number in most cases depends on the specialization of the military.
For example, you see Navy Seals and other special operations personnel on multiple assignments, some only for a few months while others were for a year or more.
I remember when Army Ranger Kristoffer Bryan Domeij died in combat and at that time had completed 14 missions in Iraq and Afghanistan. As far as I know, a ranger battalion can perform 400 to 500 missions during a combat mission. Imagine, if you will, his physical and mental problems at the time of death, which often involved intense hand-to-hand fighting.
A day's outing in these circumstances is appalling, and it produces terrible results for those who experience it.
This Brown University study found that at least four times as many active soldiers and war veterans were involved in post-11th conflict. The report finds that rising suicide rates among both veterans and active personnel are outpacing that of the general population.
One of the study's worst findings was the effects of high levels of trauma, stress, military culture and training, continued access to weapons, and difficulty reintegrating into civilian life. The study notes, however, that there are factors that are essential for post-11th service members to survive this and other physical trauma and return to the front lines in multiple missions. The combination of multiple traumatic exposures, chronic pain, and permanent physical wounds has been linked to suicidal behaviors.
When I read this part of your study, I see very familiar traits that we found on our return from Vietnam. Many of them are due to a lack of support in our communities.
Personally, I cannot describe my family's heartbreak and I have spent the decades including the past few years seeking support for my severe heart problems, cancer, physical aches and pains and now memory problems caused by exposure to Agent Orange in Vietnam and other service-related issues after 26 years in uniform.
Not only is it so hard on the veteran, the family suffers so much from these cases. I hope our heroes will not go through such situations after September 11th, but I guarantee you that if you do not support them, they will face extreme hardship and suffering.
Over the past few weeks I have been contacted by veterans who served in the post 9/11 war and who have mental health issues after sacrificing so much for nothing while watching the evacuation and exit from Afghanistan.
The public's ignorance of what these heroes went through has only compounded veterans' difficulty in finding belonging and self-esteem as they reintegrate into society. They have lost limbs, lost families, lost friends, lost support, and in some cases lost confidence in America.
Half of the 2.8 million American soldiers deployed in Afghanistan or Iraq served two or more times, and a senior lecturer in public order at Harvard University calculates the US to be more than $ 2 trillion spent to mentor and support Afghanistan and Iraq veterans as they age, with costs peaking in 30 to 40 years. I assume that PTSD will become rampant as we age, as it was with us Vietnam veterans.
The VA National Suicide Data Report for 2005-2016, released September 2018, highlighted an alarming increase in suicides among veterans ages 18 to 34 – 45 per 100,000 veterans. Younger veterans have the highest suicide rate among veterans, but those 55 and older still accounted for the highest number of suicides.
In addition, according to the report, the suicide rate of older veterans is higher than that of non-veterans. Among veterans aged 55 to 74, the suicide rate was 26 per 100,000, while the suicide rate in the same age group was 17.4 per 100,000 nationwide. The rate is even higher for veterans over the age of 85 and is influenced by the fact that older veterans are more likely to decline treatment for mental health problems.
Why am I giving you these facts? Let me tell you
We have to support the veterans of this 20 year war after September 11th, otherwise the consequences will be tragic. You gave so much and we have to give back. I would like to make some of my suggestions as to what needs to be done to save their lives, but I am sure that there are numerous other areas where assistance is needed.
There are many national programs you can support and I will tell you a few, but I strongly believe that local support is very important because a veteran gets so much more of it when he is friends, family, neighbors, local Company etc knows there for you.
National programs I recommend include the Special Operations Warrior Foundation, the Wounded Warrior Project, Honor Flight, and the Stephen Siller Tunnel To Towers Foundation. If you want to see a list of highly rated organizations that offer a wide variety of services, including mental health and support services, food financial assistance, utilities, and medical expenses. Go to www.charitynavigator.org/index.cfm?bay=content.view&cpid=531.
There are many local veterans' organizations that need your help. These include the Veterans of Foreign Wars, American Legion, Disabled American Veterans, Citrus County Veterans Foundation, Citrus County Veterans Coalition Food Pantry, Operation Welcome Home, and others.
If you do not know who to contact or what needs you have, contact me and I will direct you to the organization and person that you can offer not only as an individual but also as a company to support our veterans. You got this business because veterans fought and sacrificed for your freedom while their families suffered at home. Now they need you.
One suggestion is that if you know a local veteran who served in this 20 Year War and is under VA treatment for mental or physical health issues from the war, or just anyone who served, I urge you recommend writing a letter of encouragement to them. Just knowing that someone really cares about their situation and service will be wonderful.
As you can often see in our area, we veterans like to wear hats and shirts to indicate our service, and there are many veterans in Citrus County. In fact, the latest statistics I saw from the Veterans Administration in 2018 showed over 21,000 veterans living here.
They will see us eating and if you can afford it how about paying for your food as a token of your many sacrifices? That happened to me a few months ago and I collapsed completely in front of the restaurant. One person thanked me in a special way. And if you see a veteran out shopping, just go and thank them for their service. Ask them where they have served, what branch of service they are, what their military jobs are, and if they need assistance. I can't even describe the feeling in their hearts knowing that you care and offer that support.
I hope we will continue to support our veterans of this recent war and not forget their victims, and if you do not then it is time to start. It wasn't a war they lost; it is a war that politicians have lost again. Let those responsible live with their mistakes and let us, as Americans, support and remember those who gave everything for the sake of freedom.
If you'd like to participate, email me at [email protected] You can also visit my website at www.veteransgrapevine.com.
May God bless America and our troops in danger.
John Stewart is a retired Air Force Chief Master Sergeant, a disabled Vietnam War veteran, and a veteran advocate for nearly three decades. In 2016, he was inducted into the Florida Veterans Hall of Fame for voluntary service.